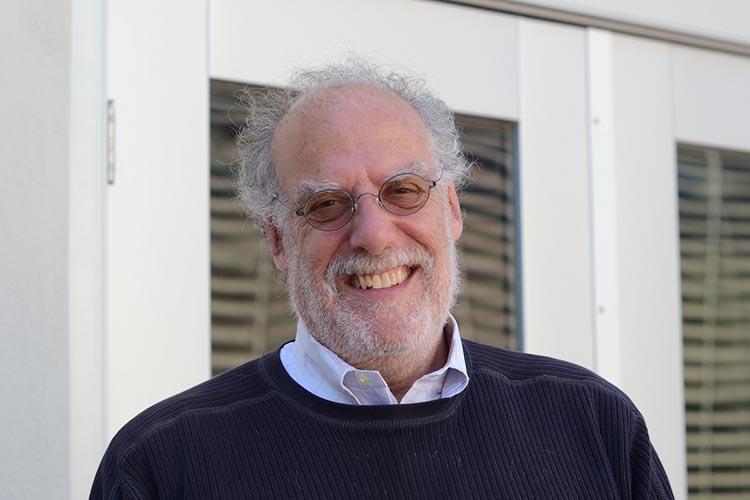 Steven Kahn of Stanford University has been appointed the next dean of the Division of Mathematical and Physical Sciences (MPS) in the UC Berkeley College of Letters & Science. This move marks a homecoming for Kahn, as he obtained his Ph.D. in physics from UC Berkeley and served as professor of physics and astronomy for 15 years. Kahn will assume the new role on June 1, 2022. 
A return to UC Berkeley
"I am delighted to be returning," said Kahn. "I have been attached to UC Berkeley since my earliest days as a graduate student. The special combination of the strength of the faculty, the uniqueness of the Berkeley community, and the quality and diversity of the student body distinguish this institution from any of its peers."
Kahn shared his gratitude for the impact that the university and the Division of Mathematical & Physical Sciences had on his early career. "When I returned as a faculty member in the '80s, I grew my academic career at this institution. It shaped me in many ways." 
The Division of Mathematical & Physical Sciences has set the stage for many talented researchers seeking to generate groundbreaking discoveries. Last year, the world recognized the contributions of professor Reinhard Genzel, who was awarded the 2020 Nobel Prize in physics. Encompassing four academic departments—astronomy, earth and planetary science, mathematics, and physics—the collective contributions of the MPS division are countless. Kahn is confident about the path ahead and credits its leadership and staff for the division's successes. 
"Each of the MPS departments is truly excellent, and I look forward to working with the faculty and staff to continue strengthening this division over the next several years. Together, we will develop new funding opportunities, recruit outstanding faculty, and advance the culture of equity, diversity, and inclusion." 
A pioneering spirit
Kahn's own interest in physics stemmed from childhood when he often pondered big questions with seemingly unknowable answers. As an experimental astrophysicist, this inquisitive nature served him well. Kahn sought out challenging projects to develop and lead, resulting in a long and diverse record of instrumental, observational, and theoretical contributions to his field. As an X-ray astronomer, Kahn designed the Reflection Grating Spectrometer (RGS) instrument, which launched on the European Space Agency's XMM-Newton Observatory in 1999 and is still flying today. He was also involved in the early development of—and now serves as director for—the Large Synoptic Survey Telescope (LSST), later renamed the Vera C. Rubin Observatory. 
In recognition of his significant research accomplishments, Kahn has received a number of distinctions, including election to Fellowship in the American Physical Society, the American Association for the Advancement of Science, and the American Academy of Arts and Sciences. 
Parallel to his illustrious research career, Kahn also held an academic appointment as a professor of physics at Columbia University. He will join us from Stanford University, where he serves as the Cassius Lamb Kirk Professor in the natural sciences, a professor of physics, and a professor of particle physics and astrophysics at the SLAC National Accelerator Laboratory. 
"Steve's unique combination of academic, research, and leadership experience will position him to take on the challenges of the dean role. He has a proven track record of fostering collaboration, recruiting and retaining exceptional faculty, generating philanthropic support, furthering diversity, equity, and inclusion and belonging initiatives, and supporting talented staff -- all traits we looked for in this recruitment," said Chancellor Christ in announcing the appointment. 
Looking ahead 
As Kahn nears his new role in June, you might find him and his partner, Diana Schneider, roaming the Berkeley hills with their dog. "I have always had a love of animals. Our Jack Russell terrier/yellow lab mix, Honey, is very fond of taking long walks with us, exploring the beautiful nature that Berkeley has to offer." 
Kahn's appointment will follow interim dean, Richard Allen. Allen began serving as interim dean of MPS on July 1, 2021, succeeding outgoing dean Frances Hellman. Kahn is motivated by the opportunities that lie ahead and expressed his optimism for the future. 
"Today, UC Berkeley is uniquely positioned in the nation as the leading public university in the physical sciences. In the aftermath of the pandemic, we now face many challenges, but I am excited about reengaging with the campus and division to overcome these challenges and find our way forward. I am truly honored to take on this new role." 
Source: Berkeley Letters & Science