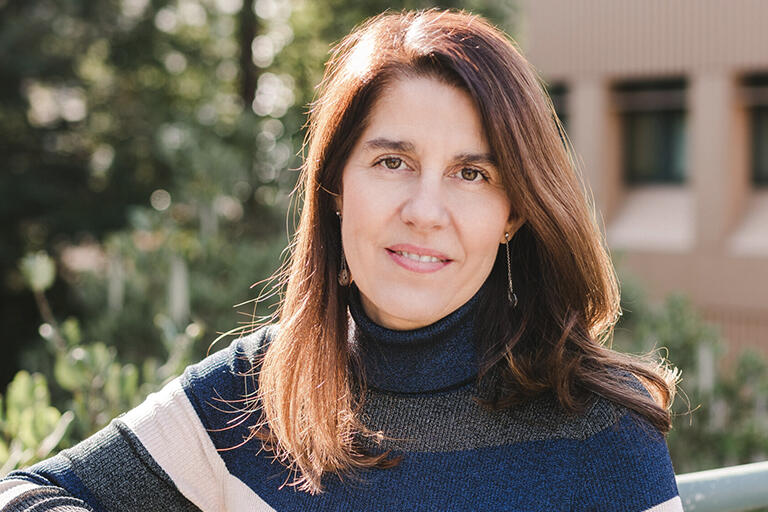 ---
Professor Alessandra Lanzara has been appointed as faculty director of the Berkeley Discovery Initiative, bringing a fresh and expanded vision to give every  undergraduate access to a "Discovery journey" enriched by experiential learning opportunities and the development of critical thinking skill sets that are integral to post-graduation success. 
Under Professor Lanzara's leadership, the next phase of Berkeley Discovery re-imagines the Discovery Hub as a focal point to leverage Berkeley's distinctive history in social, political, artistic, and scientific change to create a transformative journey for our undergraduate students. 
---
Professor Lanzara
is the Charles Kittel Professor of Physics. She joined the Physics Department in 2002 and has been a full professor since 2011. She holds an appointment with the Kavli Energy Nanoscience Institute and is a senior faculty scientist at the Lawrence Berkeley National Laboratory, as well as a Gordon and Betty Moore Investigator. She is the founding director of the Center for Sustainable Materials and Innovation at the Bakar Institute for Digital Materials for the Planet and holds many additional appointments and awards. Alessandra is an elected fellow of the American Academy of Art and Science, of the European Academy of Science and of the American Physical Society.
---

Berkeley Discovery Initiative Progress

The Berkeley Strategic Plan envisions Discovery as "the foundation of the Berkeley experience and the heart of our campus identity." The initiative seeks to ensure that every student–not just those with the time, financial means, or access–can participate in these transformative experiences. The Discovery Initiative has made great progress toward this objective in this first phase, including:
Discovery Database: This search engine makes it easier for undergraduates to find high-impact learning opportunities like internships, study abroad, research and capstone projects by centralizing them in an easy-to-use database. To date, more than 4,500 undergraduate students have conducted over 50,000 searches and viewed 7,500 opportunities. 
Curriculum Innovation: The Initiative funded six teams of Discovery Trailblazers through the Berkeley Discovery Departmental Innovation Awards program to integrate experiential learning practices into their curricula and foster greater support and connection outside the classroom.
Yardi Scholarship: Launched in Fall 2023, the Yardi Scholarship brings together students in the College of Engineering and the Social Sciences Division in the College of Letters & Science for a signature undergraduate experience centered around the intersection of democracy and technology. 
We are deeply grateful to the campus community that continues to embrace – and invest in – innovative and bold efforts to provide a transformative learning environment at UC Berkeley.